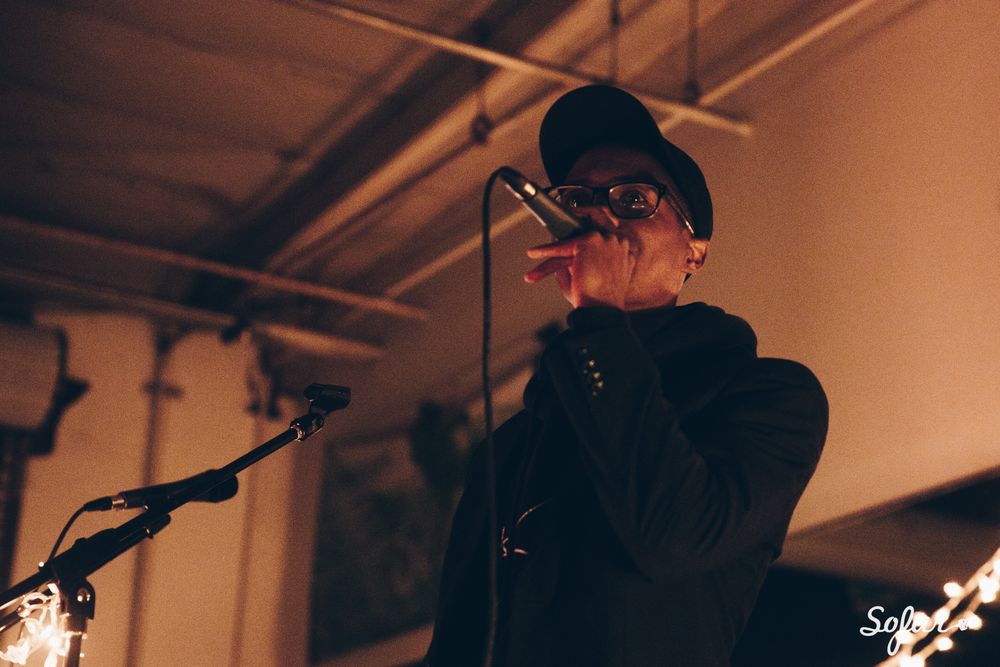 ALäZ is ambassador for his city, preserver of a culture, and servant to the people. His influences include the likes of KRS-One, Miles Davis, Arrested Development, and Outkast. Whether moving the crowd as a lyrical force or  playing captivating melodies on his trumpet, he is truly a one of a kind artistic genius.  
Born in a house in Macon, GA, at the age of 13, ALäZ heard the album Sneak Attack by KRS-One and connected to a particular song called Attendance. "Breakers, Here! Emcees, Here! Writers, Here! Beat Boxers, Here! DJ's, Here! Hip Hop, Here!, Hip Hop, Right Here! Hip Hop, Right Here!". Through the culture of hip hop he found a platform to express himself. And through the teachings of the Most Hon. Elijah Muhammad, represented by the Hon. Min. Louis Farrakhan he found his life's philosophy: "Accept Your Own and Be Yourself". 

Formerly known as Allah's Apprentice, he has earned the name of emcee from spitting verses to the approval of legends like Phife of a Tribe Called Quest between interviews at the Beatz and Lyrics show on 89.3 WRFG, to Steve Harvey saying that he "moved" him with his words and being invited to take part in the Steve Harvey Mentoring Program in Chicago, to being crowned winner of the Bar Exam at Apache Cafe in Atlanta. He is also known to freestyle at will anywhere and anytime paying homage to greats such as Supernatural, Black Thought, and of course KRS.
For years he carried his trumpet around the world with no case, practicing wherever he went as a symbol that, just like your beliefs, goals, and dreams, you take whatever you are committed to wherever you go. From Morehouse College to Westminster Bridge, Port-Au-Prince to the Pyramids, his musical style and universal message is reflected in his diverse catalog and captivating performances.  
With his approach of "be present and be prepared" he has had the opportunity to open up for a full spectrum of legends from James Brown to Snoop Dogg, Erykah Badu to Lailah Hathaway, and had the honor of performing with music icons like Bootsy Collins, Bobby Brown, Terrence Blanchard, and Freddie Cole. He has also been featured on Russell Simmons All Def Poetry and by the international news outlet, The Final Call Newspaper. 
On May 19, 2016 at a Miles Davis Tribute at Crenshaw Mall, he met Terrace Martin and Robert Glasper who inspired him to elevate his study of music and refine his approach. 2 months later, he moved to California with the determined idea to "Be Better" driven to be the change he wishes to see in the world. 
A community activist, student minister, and music educator, ALäZ uses his platform as an artist to teach people how to "Be Yourself" and then work to "Be Better" by demonstrating it with his own life first. Committed to encouraging youth, he returns to his hometown every summer to produce and host the Real Talk Hip Hop Summit showing youth how to value and use their gifts to create careers that improve their communities. It is his ultimate goal to provide programs that teach youth to play, record, and create businesses with live music in underserved communities.